The one-of-a-kind gifts we sell in our shop and online give you a huge array of unique choices. Each one is carefully crafted from bison hide and leathers, bison meat, or other naturally sourced materials.
Natural Gifts and Bison Hide Products
For our fashionable friends, the Silver Bison Ranch offers leather coats, leather gloves, leather wallets, pillows, and purses made out of bison hide and furs. These and other handmade leather gifts will impress anyone who loves natural leathers and the old-time goodness of responsible resource use.
If you want to try your hand at creating genuine leather products, we also sell bison hide and have bison leather for sale in different natural sizes at different price points. Buffalo horns / bison horns are also available.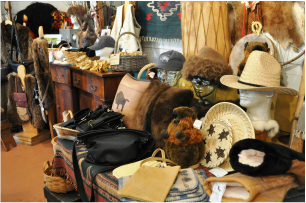 ​Delicious Grass Fed Buffalo / Bison Meat
Nothing tastes better than our collection of bison meat products from animals raised as naturally as possible on grass in our large pastures. Purchase bison ribeye steak, bison prime rib, Bison Tenderloin filet, bison brats, or bison hamburger meat that you can roast in your oven or out on the grill for an authentic flavor.
If you prefer grass fed buffalo snacks, Silver Bison also offers a wide selection of buffalo jerky, buffalo summer sausage, bison snack sticks, and more.
Your pets will love buffalo meat and bones for dogs and buffalo bone marrow treats, too.
We offer something for everyone, so make an appointment to stop by the store the next time you are in the area or shop our selection online today.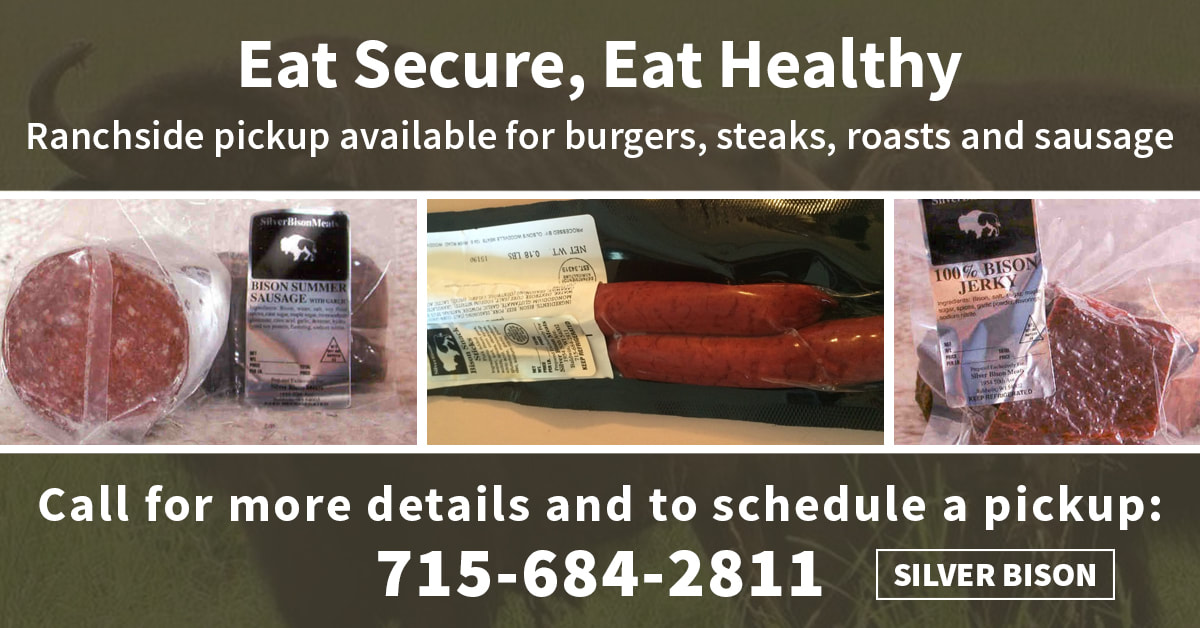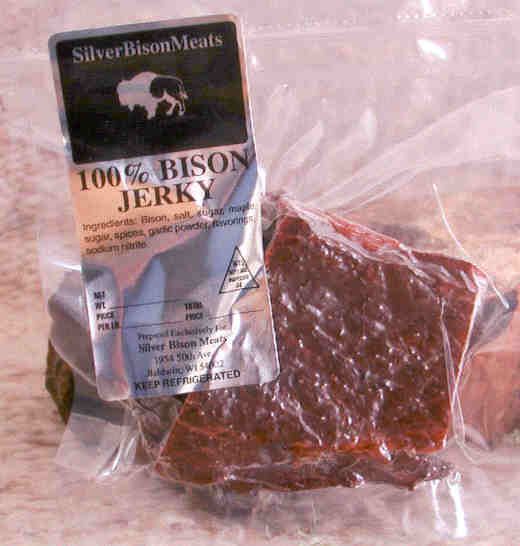 Wisconsin State Award Wining Jerky
​
$6.50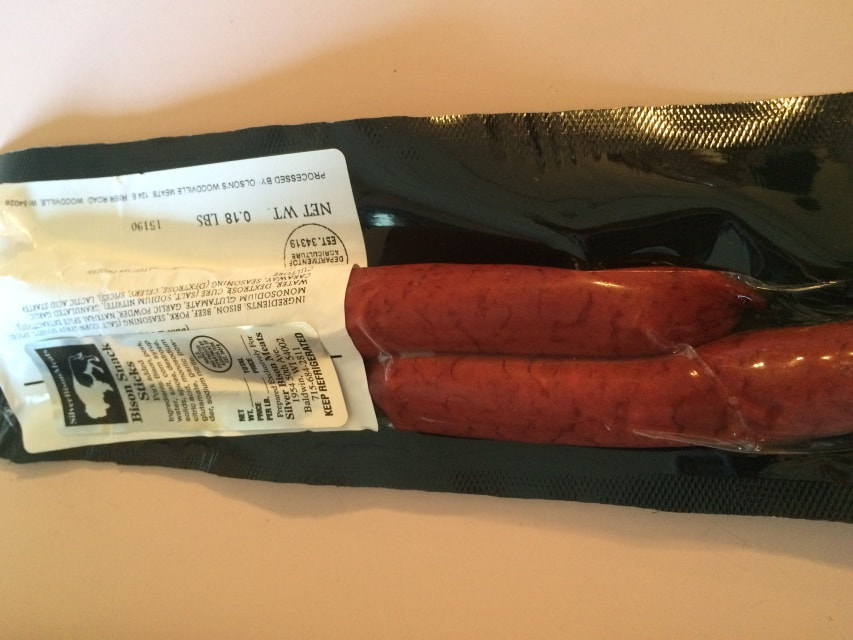 Bison Snack Stick includes two per pack.
International Gold Medal Award Winner.
​
$6.50​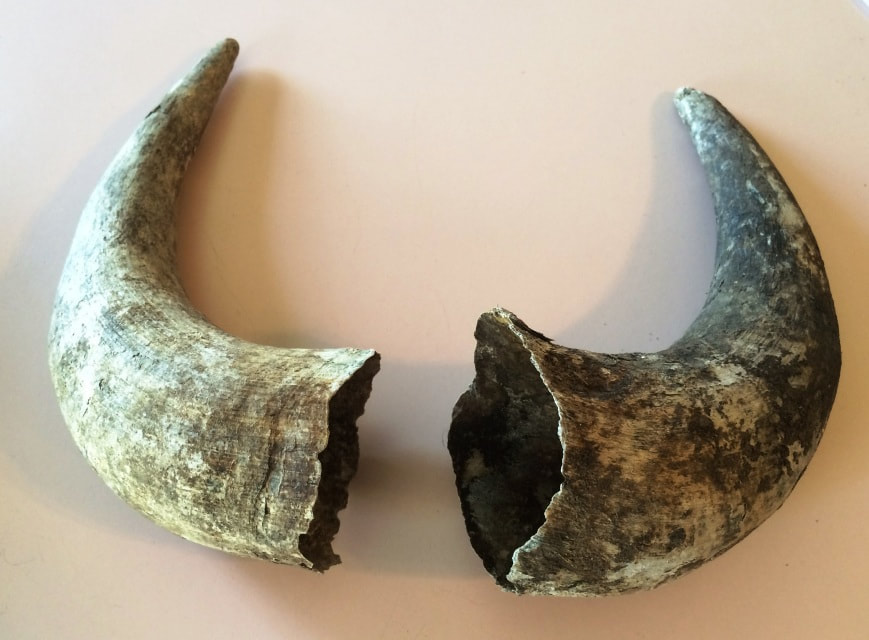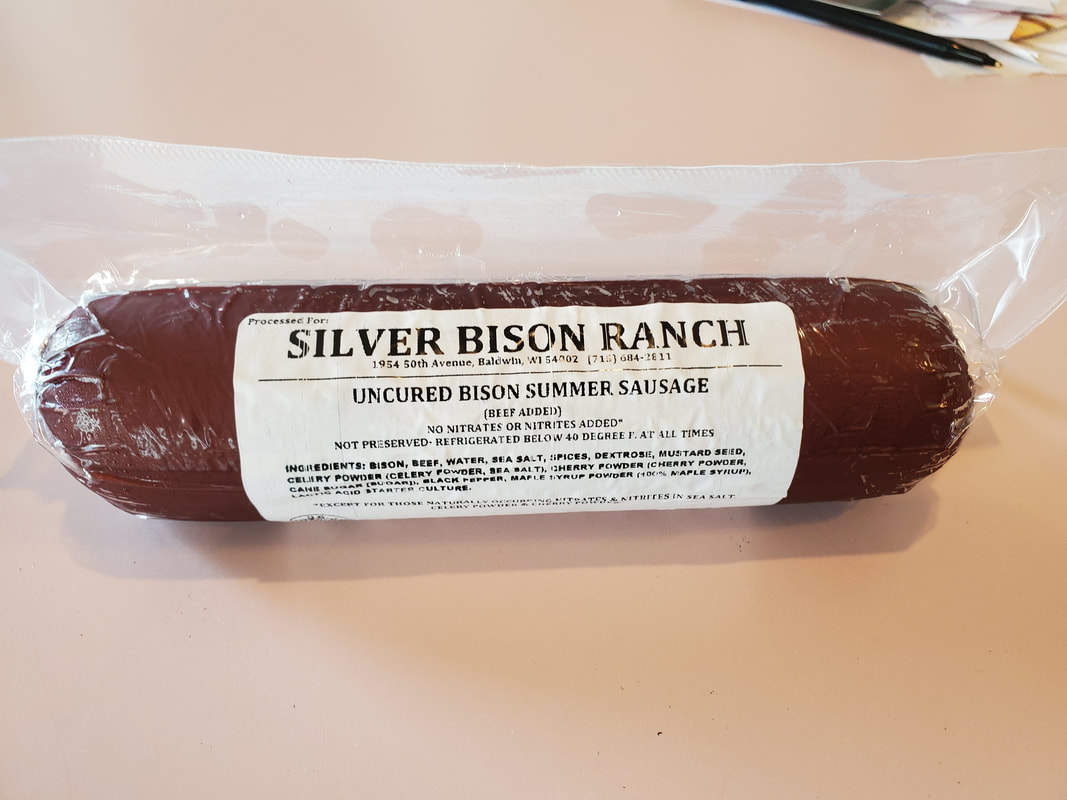 This Summer Sausage won the GOLD medal at the International Meat Competition sponsored by the German Butcher Association in Frankfurt Germany. This great tasting grass fed product took the GOLD while competing with 1700 Worldwide entries.
​
Perfect with crackers or cheese, or just enjoyed singularly with a Glass of wine, this clean tasting, low fat summer sausage is sure to please your fanciful and curious tastebuds.
$12.50 per pound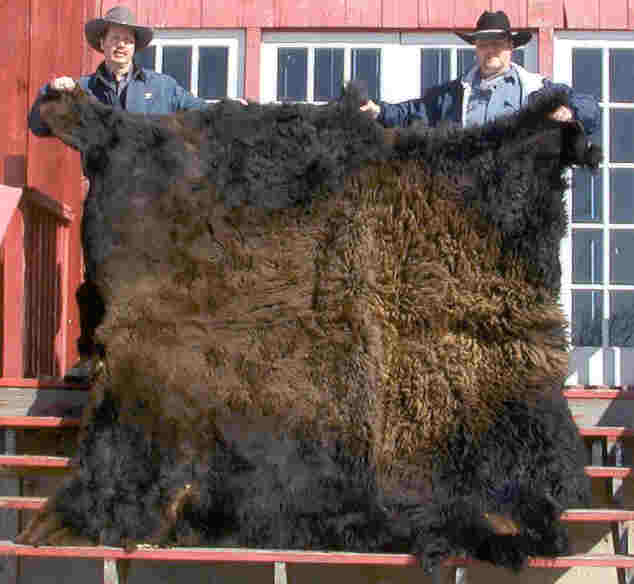 This item varies a lot so call for available sizes.  If we don't have one of the "right" size on hand, we will put you on our waiting list.
Whole Bison Hide, Hair-On
​
$1,295.00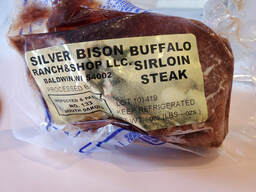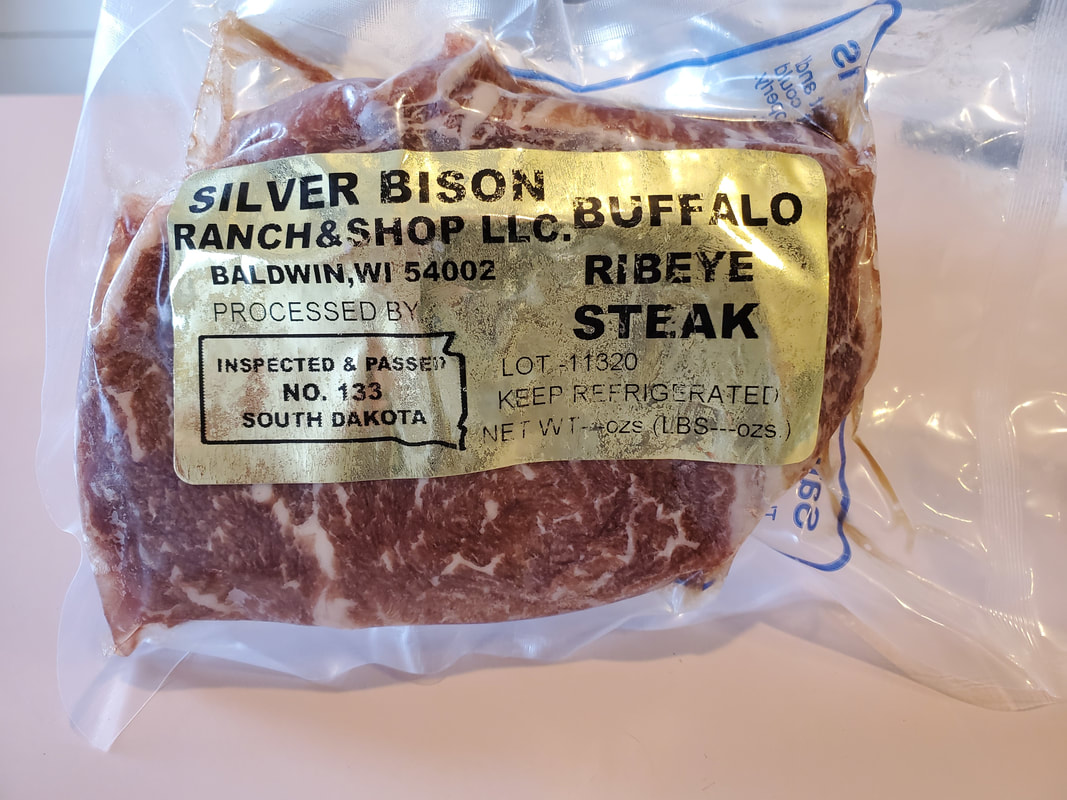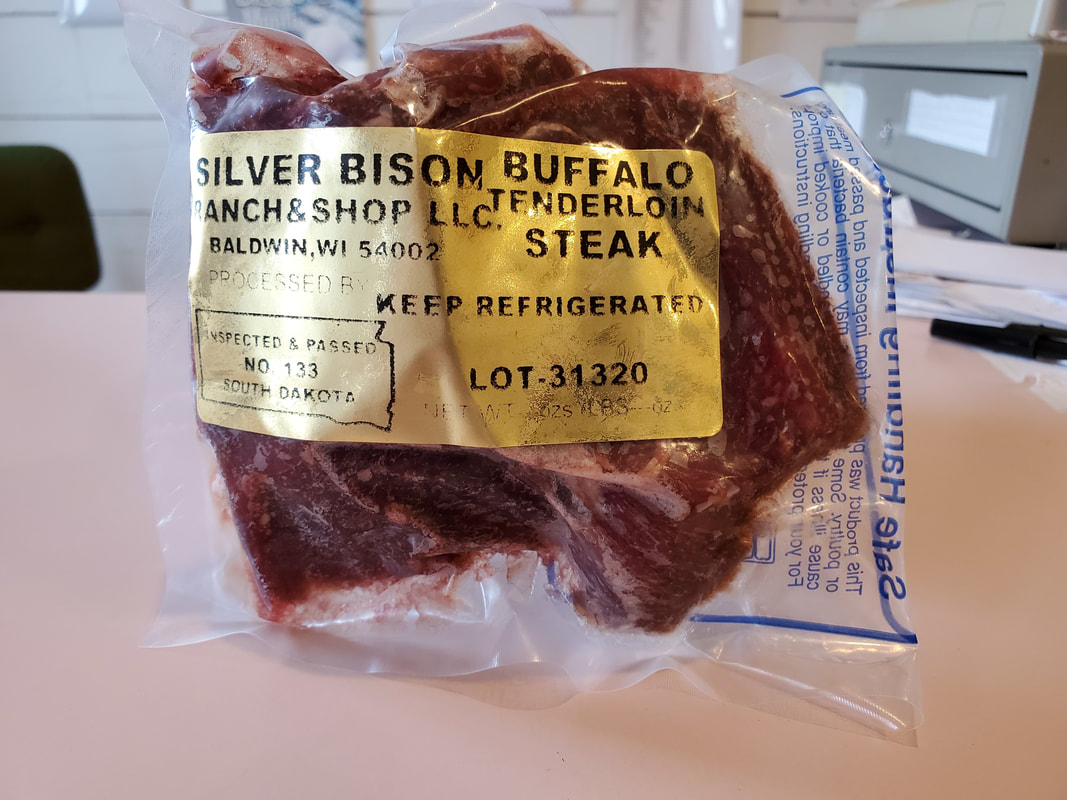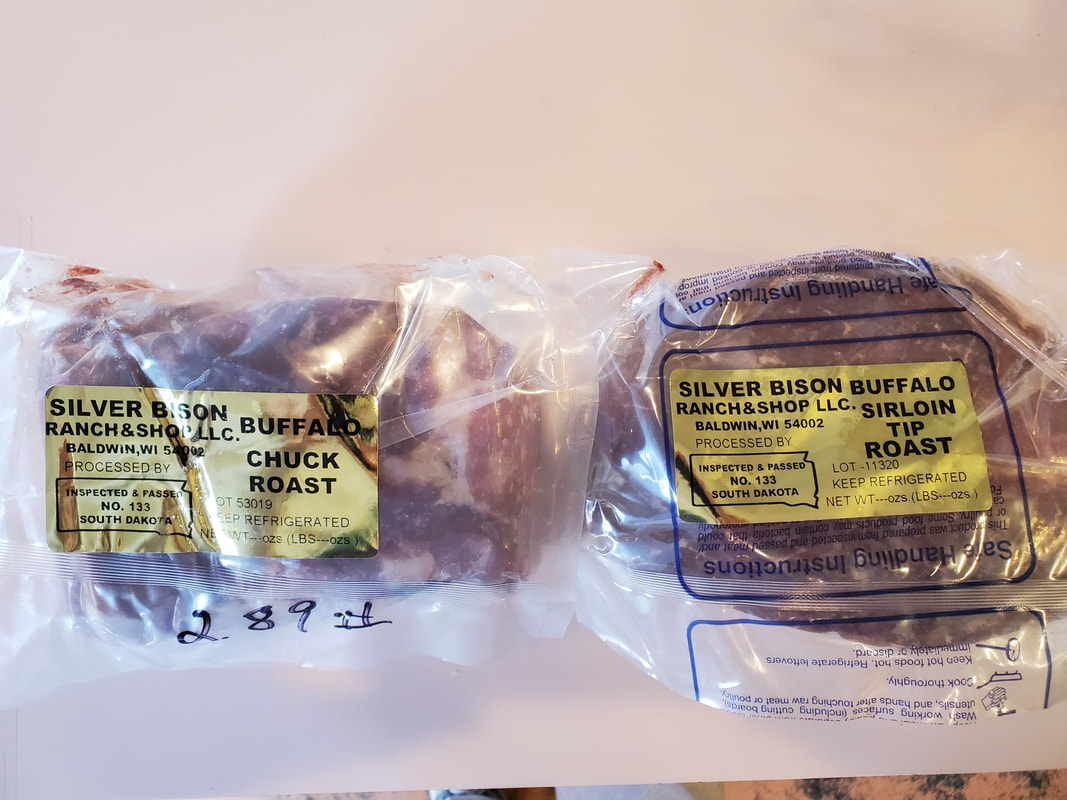 BUFFALO CHUCK ROAST & SIRLOIN TIP ROAST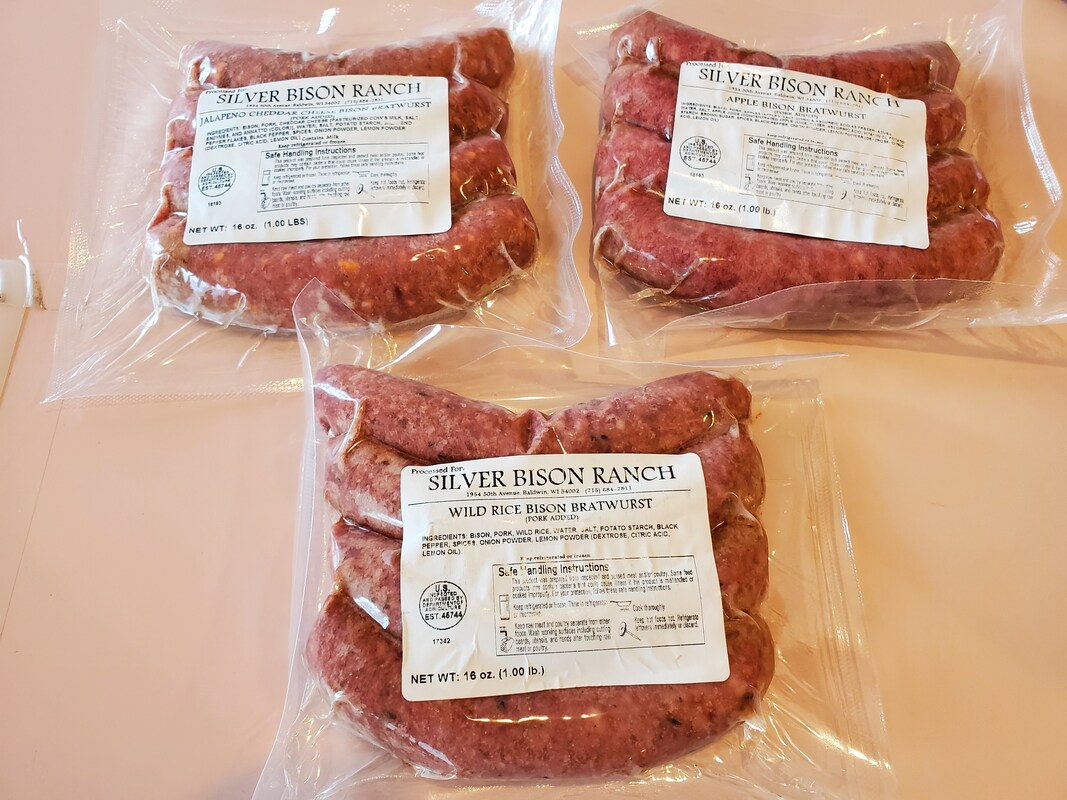 Available in:
Apple, Wild Rice,
​Italian, Plain, &
Jalapeno and Cheddar.
​$12.50 per pound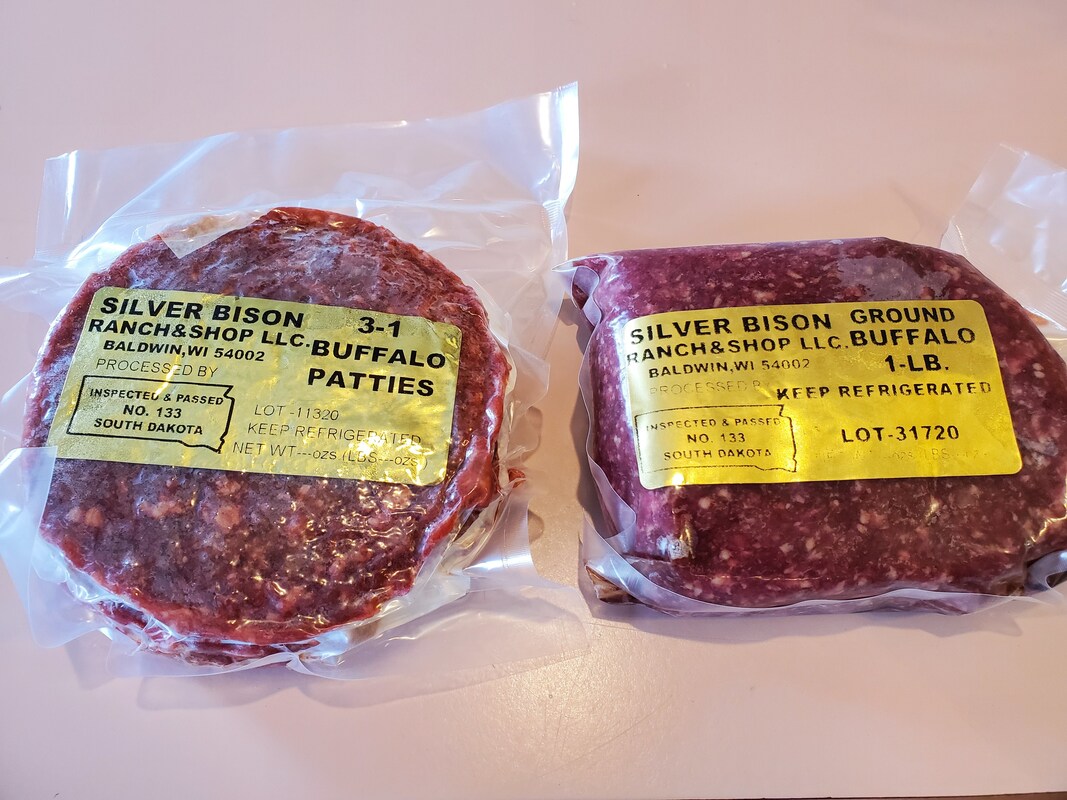 Burger is $8.75 per pound, non-pattied, and $9.00 in patties of 3 to a pound.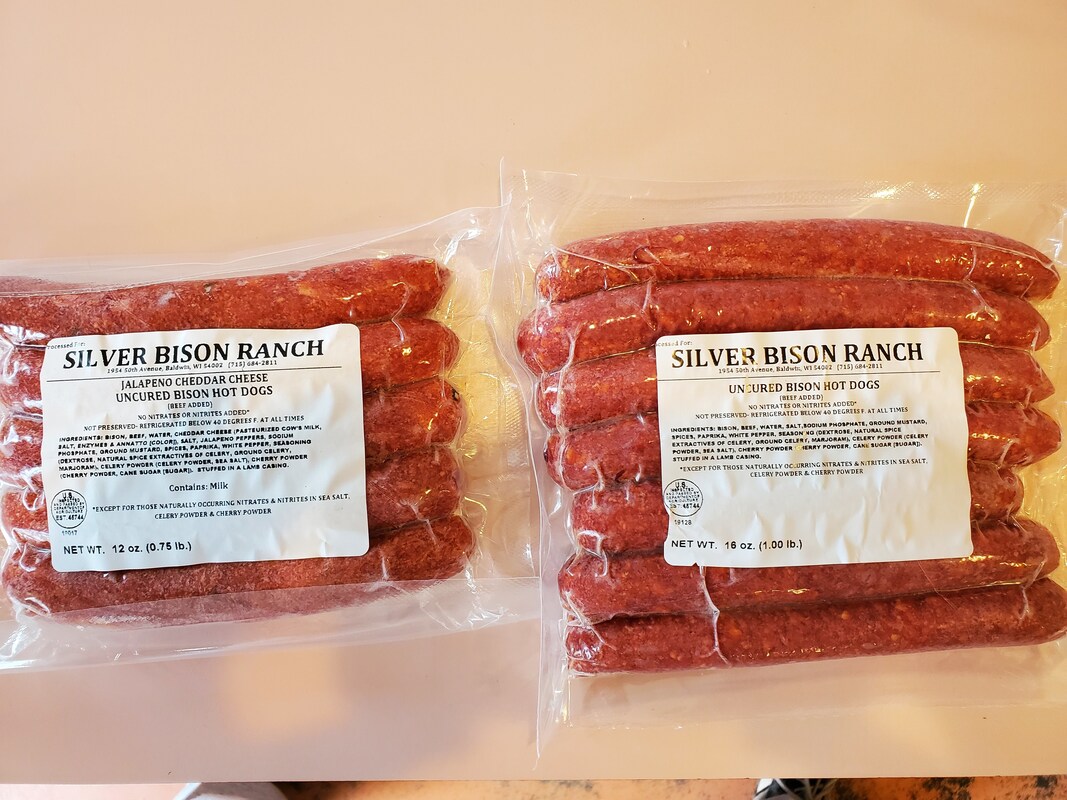 Our hot dogs are made from the finest ground bison burger. No "secondary" pieces of any animal are used in our hot dogs. Only finely ground burger and special seasonings.
JALAPENO AND CHEDDAR DOGS ARE ALSO AVAILABLE.
​$10.25 per pound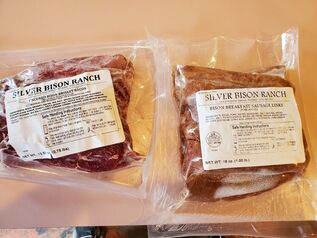 BISON BACON & SAUSAGE LINKS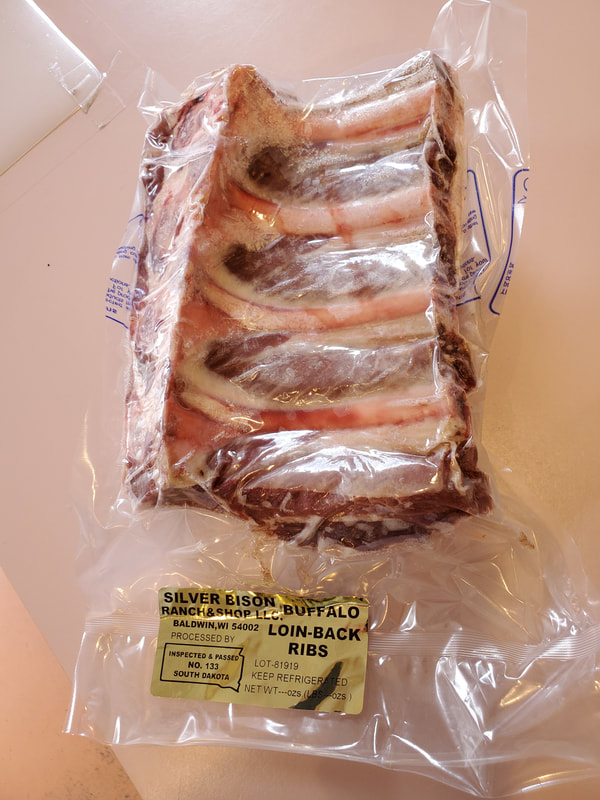 WE SELL DOG BONES FOR $4 A PIECE AND DOG TREATS FOR $4 EACH